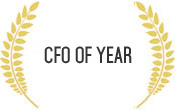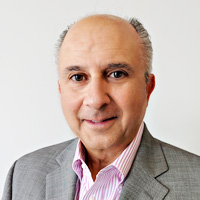 Joe Janela
American Pharmacists Association
Joseph Janela is Chief Financial Officer and Senior Vice President, Finance and Administration for the American Pharmacists Association (APhA). APhA is the first established and largest association of pharmacists in the United States and represents more than 60,000 practicing pharmacists, pharmaceutical scientists, student pharmacists, pharmacy technicians and others interested in advancing the profession. As Chief Financial Officer, Joe serves as a business partner to the Chief Executive Officer and Senior Management Team and is responsible for all financial matters including budgeting, long-range planning and forecasting, banking and investment relationships as well as fiscal and operational oversight of the Association's office building and related lease operations with the U.S. State Department. In addition, Joe oversees the operation of APhA's Administrative Services and Information Technology Departments in support of APhA's association-wide activities.
Prior to joining APhA, Joe served as Chief Operating and Financial Officer for the National Association of School of Psychologists and Chief Financial Officer and Senior Director, Business Operations for the Endocrine Society. From 1978 through 1995, Joe was in public practice first with M.B. Hariton & Company in D.C. and later as a partner with Stoy, Malone & Company in Bethesda. Joe also served as CFO and Treasurer for Judd & Detweiler, a commercial printing company, from 1995 to 1998.
In 1986, Joe served as a staff member for the National Commission on Fraudulent Financial Reporting (also known as the Treadway Commission). This Commission was sponsored and funded by five main professional accounting associations and institutes headquartered in the United States, more commonly known as the Committee of Sponsoring Organizations (COSO). Joe was responsible for reviewing and analyzing fraudulent financial reporting cases brought before the SEC to determine common factors that allowed the fraudulent reporting to occur.
Joe received his B.A. in Accounting and Finance from Catholic University. It was there where he met his future wife Jean and they just celebrated their 35th wedding anniversary this past July. Joe and Jean have four children; two live in New York (one grandchild and another on the way later this year); one in Philadelphia and one here in Arlington. Much to the chagrin of Jean (a nurse), all four kids chose to pursue accounting, finance and business for their careers.
---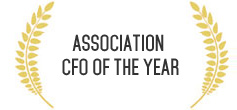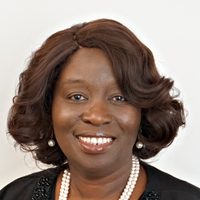 Margie Erinle
Institute of Scrap Recycling Industries
In less than 2 years in the role of CFO at ISRI, Margie has brought a new level of professionalism, confidence and overall excellence to our financial and accounting operations. As the Chief Financial Officer (CFO) at the Institute of Scrap Recycling Industries (ISRI) she brings almost 40 years of accounting/auditing/finance experience. Before ISRI, Margie worked at Howard University managing a $657MM budget and prior to that served as Controller to a number of for and non-profit organizations through Accounts Plus. Margie holds a Bachelor of Science in Accounting from Bowie State University and an MBA in Finance from Morgan State University. Margie has used her background in accounting to 'pay it forward' and established an orphanage in her home country of Nigeria where she provides a place for displaced children affording them food, education and clothing.
---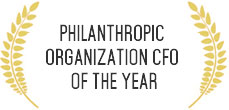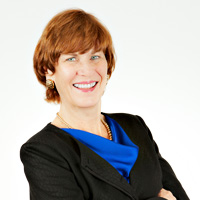 Mary Jane Morrow
Catholic Charities of the Archdiocese of Washington
Mary Jane Morrow is the Chief Financial Officer(CFO) at Catholic Charities of the Archdiocese of Washington where she brings more than 40 years of auditing and accounting experience. A graduate of Wheaton College, she holds a Masters of Business Administration from the Wharton School of the University of Pennsylvania. Her career has spanned both the for-profit and nonprofit sectors, including serving as the CFO of the Boys and Girls Club of Washington, Federal Realty Investment Trust and the Mills Corporation. Previously she was a partner for Grant Thornton, LLP. Ms. Morrow has been an adjunct lecturer at the Georgetown University Medical School, Masters in Biotechnology Program, she is the treasurer of the Misner Foundation and a member of the Finance Council of St. Dominic Parish.
---